Top 10 Announcements from Microsoft Ignite November 2021
Microsoft Ignite November 2021 is in session this week, so it's your chance to catch up on Microsoft enterprise news. If it feels like Ignite just happened not long ago, that's because Microsoft is actually holding two Ignite conferences this year (the other one was an extra spring conference in March). Hosted virtually once again, you can attend from your couch if you like—registration is still open to join in for the second half of the event. If you aren't able to attend any sessions, we'll help you stay on top of some of the biggest news. Here are 10 of our favorite announcements from the fall Ignite conference this year.
Microsoft Loop
The new app Microsoft Loop is a flexible way to move components around freely while staying in sync with other Microsoft 365 apps. There are three main elements to Microsoft Loop: what was previously called Fluid components, now renamed Loop components, which are things like tables or notes that are constantly updated across the team; Loop pages where team members can organize their components; and Loop workspaces, shared spaces that allow users to see group progress.
Context IQ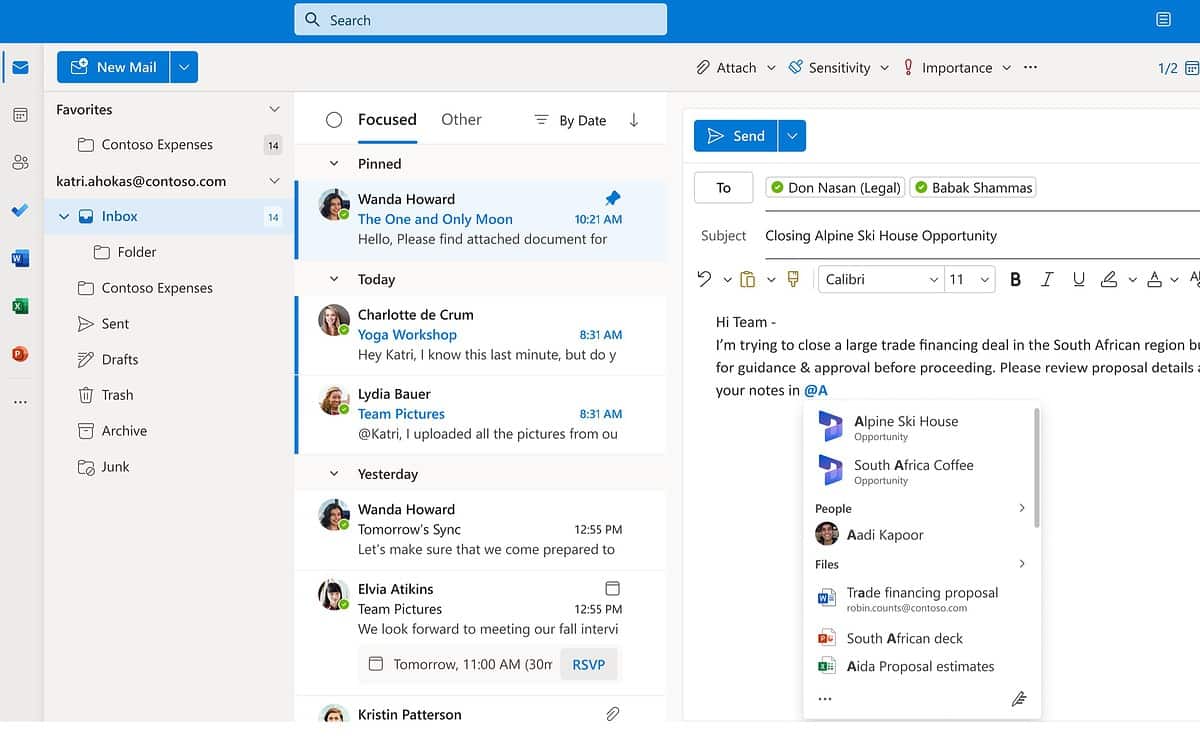 One thing that AI needs to grasp in order to do an intelligent job is context. This natively integrated assistance does just that, giving suggestions that make relevant sense. The first place you'll see it is in Microsoft Editor. There it will correct for grammar and spelling and suggest sentence completions based on context. It also offers predictive assistance with file attachments, calendar scheduling, tagging of relevant colleagues, and integrating with Loop components.
Azure OpenAI Service
This is a new Azure Cognitive Service that gives customers access to OpenAI's GPT-3 models. It brings responsible AI controls together with powerful and secure enterprise capabilities. It can be used for a wide variety of tasks, including code generation. For now, Azure OpenAI Service is only available through invitation.
Mesh for Microsoft Teams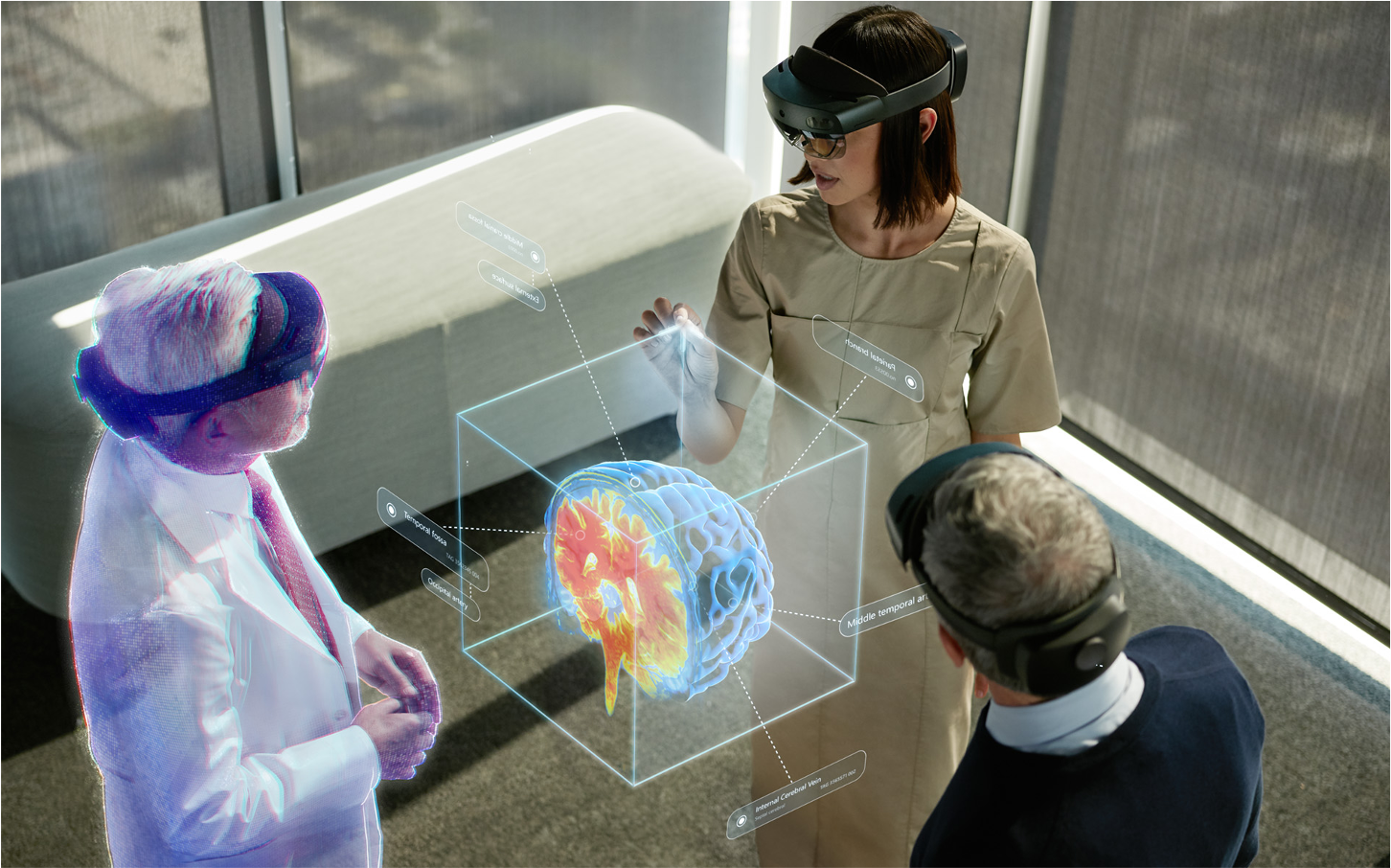 The next step forward in Teams is the introduction of Microsoft Mesh experiences within it. Users can attend meetings in virtual conference space with personalized avatars. Documents from Microsoft 365 can be opened up spatially during these meetings. Mesh in Teams will be available in preview in the first half of 2022, for use in PC and mobile settings and with mixed reality headsets.
Azure Virtual Machine Scale Sets
Now generally available in flexible orchestration mode, this brings simplified capabilities for managing virtual machines. Among other abilities, you can now mix different types of VMs within one scale set, change VM sizes without redeploying their scale sets, and manage both VMs and scale sets with the same APIs. You get the control of managing an individual virtual machine with the scaling capabilities going up to thousands of them.
Microsoft Defender for Business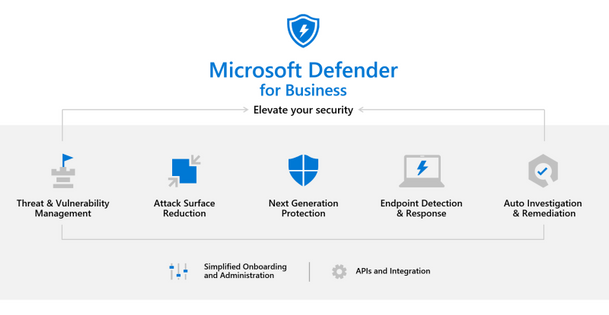 The new Microsoft Defender for Business, a solution for small- to medium-sized businesses, will be coming soon to preview. It will be included in Microsoft 365 Business Premium and will also be available as a standalone. With automated ingestion and remediation, it makes management simpler for IT professionals with varying levels of expertise. It provides EDR, next-generation antivirus protection, and integration with Microsoft 365 Lighthouse.
Microsoft Defender for Endpoint P1
With endpoints being one of the most vulnerable targets, Microsoft Defender for Endpoint is a valuable security solution. Now a more foundational version of it, Plan 1, will be an additional option. It's now included in the Microsoft 365 E3 license and offered at a lower price when purchased as a standalone. It's focused primarily on prevention and includes features like host-intrusion protection and next-generation antimalware. (Defender for Endpoint Plan 2 is the more comprehensive set, which includes EDR, and is included in the E5 license.)
Microsoft Defender for Cloud Apps
Cloud apps are becoming more popular for organizations, and Microsoft Defender for Cloud Apps is a way to keep that use secure. As Microsoft so loves to do, it has replaced Microsoft Cloud App Security (MCAS) with this new name. This CASB solution now provides better visibility and app governance with more behavior context. Defender for Cloud Apps covers all major cloud app use cases—over 26,000 cloud apps, including native security for Amazon Web Services (AWS).
Microsoft Viva Suite now GA
As companies are increasingly realizing, the employee work experience is important. So the Microsoft Viva suite can be a helpful resource with its Topics, Insights, Connections, and Learning modules to improve employee fulfillment. Now all four of these modules are generally available. A new module, Ally.io, will also be coming next year as a way to build alignment and improve business outcomes.
vTPMs for Azure Generation 2 VMs
Windows 11 is the most secure version of Windows yet. By requiring a TPM 2.0 chip and enforcing Secure Boot, it prevents pre-boot attacks on the operating system when starting up. In the past, if you ran Windows in the cloud, you couldn't get this level of security. Now, with Generation 2 virtual machines, Azure provides the most secure Windows 11 experience in the cloud by offering Virtual Trusted Platform Modules (vTPM) modules, which are not offered by AWS or Google Cloud.
More from Microsoft Ignite 2021
To read about the full list of announcements from the conference, see the Ignite Book of News.